Discover our three courts!
Gather friends for a fun day!
We have three courts at Western Gateway marked for Tennis and Pickleball. We have an additional court just for Handball or single backboard practice. If you've found other area courts to be crowded and in demand, you'll appreciate the ease of use and the beautiful setting of these courts. Call the park office (530 432-1990) for court and net information. Come out and play!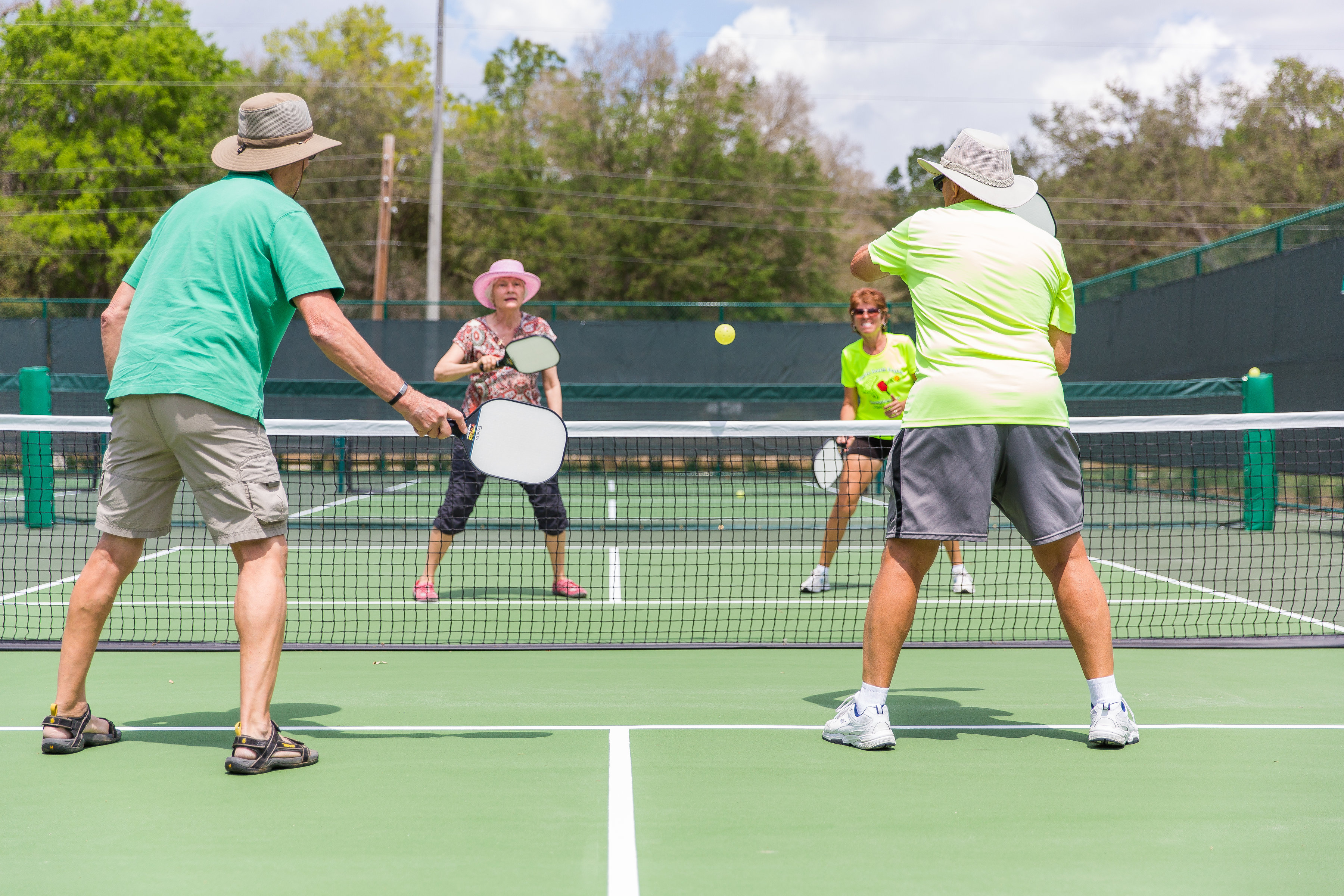 They love Western Gateway Park!
Park Visitors
Scott and his pup enjoy many areas of Western Gateway Park
Probably the best suburban park I've ever seen. The dog-park section is amazing, with 6 separate areas so that you always have a place to take your dog safely off leash. The picnic grounds are idyllic. The creek is perfect for a quick swim.  ~  Scott
The Growers' Market is in it's third year at Western Gateway! A favorite event for park visitors, plan to drop by Thursday mornings May through October!
I am one of the people who moved the Growers' Market back to Western Gateway Park and I could not be happier with the service we have gotten and continue to get from all the great staff at the park! I would definitely recommend anyone who is needing a beautiful place to hold an event check the park out first!  ~  Shanna
Another Family Reunion!
We have our family reunions here every other year when my niece comes over from Australia. Have about 40 relatives attending, and we all enjoy it very much. The park is lovely and there seems to be plenty of parking. Nice, up to date, play equipment in at least 2 places, and then there is the stream that runs through it at the Hwy 20 side.  If you want a large spot, be sure to make reservations for the weekend days because they have a lot going on.  ~  Dee
Candy's father celebrated his 90th birthday at the park! A wonderful venue for young and old alike.
We have been enjoying this wonderful park for so many years! The park is the enjoyment, but the staff is priceless! Last year for a surprise birthday party for my Dad turning 90, our reservations had to be changed FOUR times due to the weather from outside to inside the Buttermaker's Cottage. They worked with me with such thoughtfulness from start to finish. Wonderful facilities for the older adults as well as the young children. Great year 'round! I'm very happy & proud that this is in my neck of the woods. So nice to have a safe place for family and friends get-togethers. Thank you!!!  ~ Candy